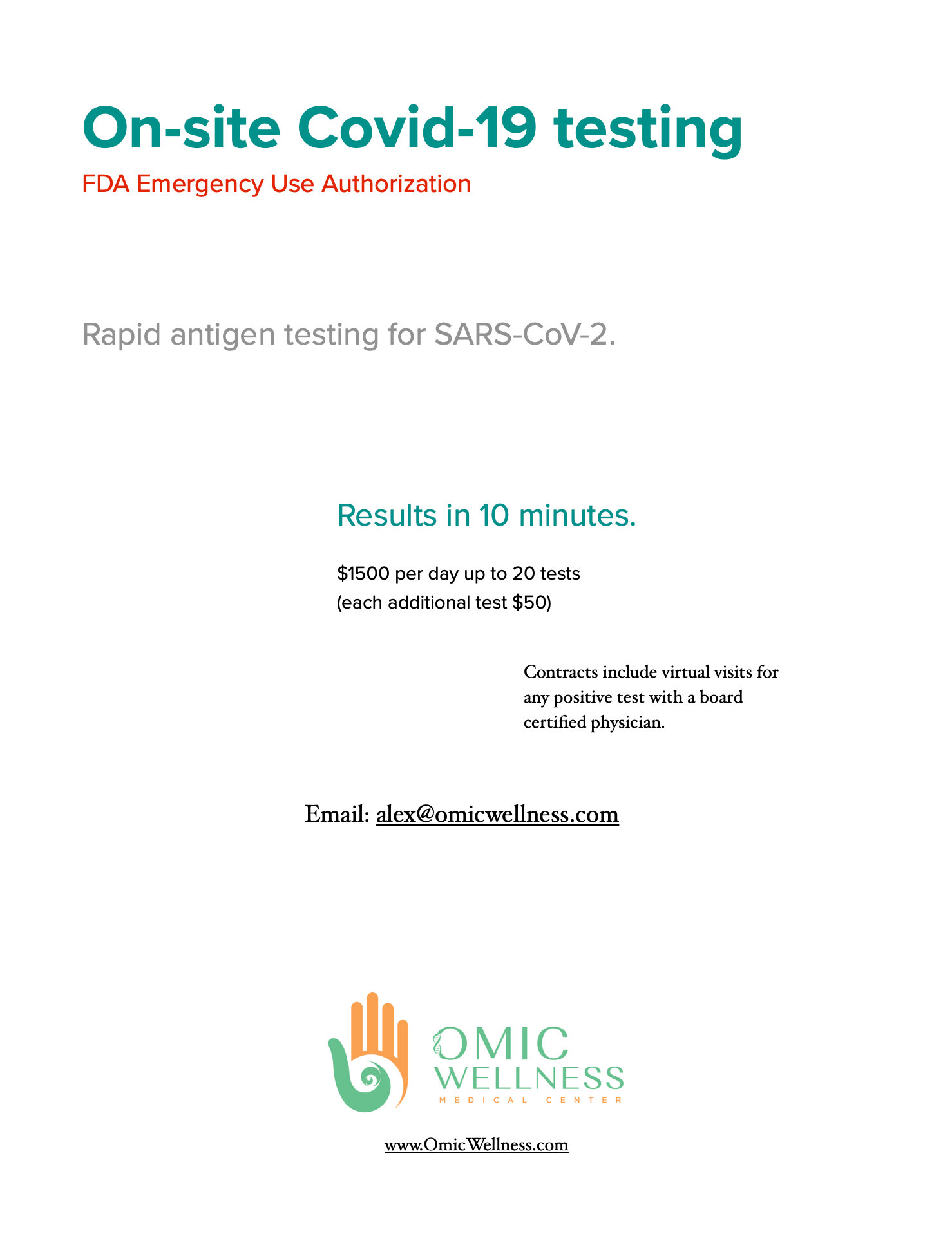 As the SARS-CoV-2 virus continues to compromise our ability to safely work, we would like to offer our assistance.
Omic Wellness has been at the front lines of the outpatient COVID-19 pandemic providing virtual care for patients who test positive for coronavirus across our country since March of 2020. Now, we are able to also assist with on-site diagnosis providing patient results via a nasal swab in less than 10 minutes.
In addition, positive tests can be followed with virtual care from a physician who has been caring for COVID positive patients since the beginning of the outbreak. This not only provides safety and security at your production, but also provides the follow-up care needed to individuals on your production crew who test positive.
We require a minimum of 20 tests per day at a total cost of $1500. Additional rapid tests are $50 each. This price includes the virtual care with our doctor for any positive patient.
If you have any further questions or interest in our services, please contact our representative Alex Niella at alex@omicwellness.com.
We wish you a happy and safe production.